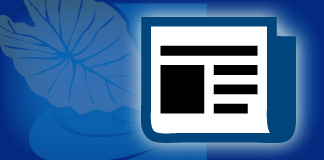 Questions
1
What are the top three issues facing the Native Hawaiian community today?
2
OHA's mission is to improve conditions for Native Hawaiians. What skills do you offer to help OHA fulfill its mission?
3
How can OHA better ensure that Maunakea and its cultural and environmental integrity are appropriately protected?
Nonpartisan Special
AGE: 75
Attorney
leikihoiforoha2020@gmail.com
www.leikihoi.com
Housing and Homelessness, Health, Hawaiians in Prison
My skills and experience as a constitutional, legislative, and appeals lawyer, lobbyist in Hawaiʻi and Washington, D.C., combined with my training in mediation and hoʻoponopono will be the tools I use to help fulfill OHA's mission to better serve Native Hawaiians.
Maunakea is a critical part of the ceded lands trust. Therefore, it is incumbent that OHA be part of the Management Team for Maunakea as OHA is the "voice" of our people. I advocate that OHA continue negotiating with UH to set up a new management entity. Management of Maunakea, along with other Historic Sites, should be transferred to OHA, and ultimately to a Native Hawaiian government once it is formed.