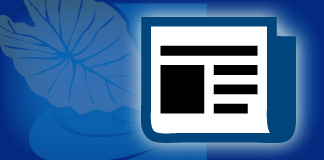 Questions
1
What are the top three issues facing the Native Hawaiian community today?
2
OHA's mission is to improve conditions for Native Hawaiians. What skills do you offer to help OHA fulfill its mission?
3
How can OHA better ensure that Maunakea and its cultural and environmental integrity are appropriately protected?
Nonpartisan Special
AGE: 44
Advocacy Director, Office of Hawaiian Affairs
keolalindsey@live.com
www.keolalindsey.com
Health – Impacts of chronic diseases and the need for insurance coverage to be able to afford treatment from care providers.
Education – Access to and succeeding in educational opportunities at all levels is an important way Native Hawaiians can provide for the needs of our families and serve the larger community.
Financial Stability – Steady employment in the field of choice, understanding the importance of credit and living within a budget allows for the building of generation wealth and achieving dreams such as home ownership.

Values that commit me to work hard, put others first, remain humble and always be honest. I have nearly two decades of experience working in communities across our islands on a broad range of issues and advocating for Native Hawaiian interests at the county, state and federal levels. I will listen carefully to all perspectives and cooperate with my fellow Trustees, OHA Administration, beneficiaries and other stakeholders to develop solutions.
The Native Hawaiian community must be meaningfully represented at every step of the process from early planning to the decision-making level to best address this complex issue. With that said, to be successful and legitimate a given planning and decision-making structure must have clear processes, require a commitment for all stakeholders to cooperate and act responsibly, and recognize existing laws and policies.