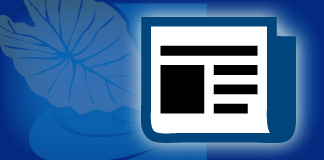 Questions
1
What are the top three issues facing the Native Hawaiian community today?
2
OHA's mission is to improve conditions for Native Hawaiians. What skills do you offer to help OHA fulfill its mission?
3
How can OHA better ensure that Maunakea and its cultural and environmental integrity are appropriately protected?
Nonpartisan Special
AGE: 62
DLNR Land Agent, CEO Black Koa Brand, and CEO Kukulu
Cultural Resources for Organizations
puaforOHA@gmail.com
www.puaishibashi.com
Affordable Housing – Hawaii has the highest median home value in America at $619,000. As an ethnic group, Hawaiians have the lowest home ownership rate among all other groups.

Homelessness – Hawaiʻi has the highest homeless rate in the Nation. Hawaiians, as an ethnic group, represents the largest group of homeless in Hawaiʻi.
Cost of Living – Hawaiʻi has the highest cost of living in America. As an ethnic group, Hawaiians have the lowest mean family income among all other groups.

Together, we will work to improve these numbers and reverse trends.

I have: a Law Degree and Bachelor's degree in Business and Economics; 35-years in corporate administration and management; 26-years in the Royal Order of Kamehameha; 10-years as a business consultant turning businesses around; 5-years with OHA's land management, providing me with an internal perspective on how to improve OHA; and 5-years co-founding the Aloha ʻĀina Party. I have the combination of education, depth of experience, skill sets, and proven leadership, to help OHA be all it can be so it can more fully benefit the Hawaiian Community.
OHA must ensure that all relevant environmental laws, regulations, and processes are obeyed and followed.
OHA must ensure that cultural rights are known, respected, and protected, so that Hawaiians may continue to practice and interact with Mauna Kea, fully and without restriction.
Points to remember:

1) Establish and record cultural beliefs and practices.
2) Every culture evolves over time.
3) Perpetuation through education and practice.
4) The ability to practice one's faith is a fundamental human right protected by the U.S. Constitution.