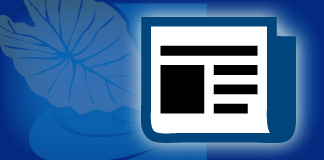 Questions
1
What are the top three issues facing the Native Hawaiian community today?
2
OHA's mission is to improve conditions for Native Hawaiians. What skills do you offer to help OHA fulfill its mission?
3
How can OHA better ensure that Maunakea and its cultural and environmental integrity are appropriately protected?
Nonpartisan Special
AGE: 58
Health Promotions Manager
cyd.hoffeld@gmail.com
www.Cyd4oha.org
These are issues I have identified as top priorities and how to address them:

1) Education: Support and participate in the implementation of the BOE and DOE Stategic Plan 2017-2020 and Hawaiʻi Blueprint for Public Education 2017 after consulting with OHA BAE Committee.
2) Healthcare: Collaborate with policy makers and healthcare institutions to address the provider shortage in Hawaiʻi and seek resources to support our Hawaiian Health Care Systems.
3) Housing: Increase beneficiary access to Hawaiian Home Lands and broaden the range of home loan options for building and maintenance available to homesteaders.

I am a strong and compassionate kanaka ʻōiwi who will bring my collaborative nature and experiences in various leadership positions in healthcare, education and social justice with me. My personal values are honesty, trustworthiness, dedication, hard work and a commitment to improve disparities for our people. My willingness to listen and work towards a common goal before taking action is a cornerstone of my principles.
OHA's 2017 lawsuit addressing the failures of the state and the university to properly manage the entire mountain laid a strong foundation and next steps which include but are not limited to the following:

1) Ensure that Hawaiians assist in all decision making.
2) Continue to seek a Court declaration of the breached and continued breach of fiduciary duties of the parties involved.
3) Insist that the parties fulfill their trust duties to properly manage the ceded lands on Maunakea and act on the prevention of any further violations.
4) Call for an accounting of the condition of our ceded lands on Maunakea, cost of management, and enter into negotiations that would pay restitution to correct the mismanagement.
5) Combine procurement from the restitution with OHA resources to identify or establish a better qualified entity to assume stewardship of Maunakea.