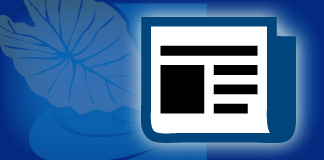 Questions
1
What are the top three issues facing the Native Hawaiian community today?
2
OHA's mission is to improve conditions for Native Hawaiians. What skills do you offer to help OHA fulfill its mission?
3
How can OHA better ensure that Maunakea and its cultural and environmental integrity are appropriately protected?
Nonpartisan Special
AGE: 64
Community Developer
KauilaniforOHA@gmail.com
www.KauilaniforOHA.org
Family – All kanaka maoli ʻohana must have their basic needs for living (shelter, food, and good health).
Community-based leadership – OHA can assist communities develop community-driven programs that benefit kanaka maoli. We need to strengthen community-based leadership. Community-based leadership should act as a catalyst for the ʻohana to access services.
Social Justice – We must build the infrastructure for multi-complex health and wellness centers, where the native Hawaiian trusts and agencies are located, allowing direct access to obtain services.

I am trained and experienced to lead, and manage social service and community-based agencies in order to effectively assist native Hawaiian communities. My strengths are in organizational and leadership skills, and I have decades of experience working with various levels of service on large-scale community development projects to completion.
I adopted a wise saying from Hilo's kupuna Tony Taniguchi. He said, "The difference between quality and high quality service is when the product exceeds the expectation of the customer. That is high quality." I continue to strive for excellence in all my endeavors.
The purpose of OHA includes: "Assessing the policies and practices of other agencies impacting on native Hawaiians and Hawaiians, and conducting advocacy efforts for native Hawaiians and Hawaiians." There are widely known and accepted kanawai that apply to Mauna A Wakea, starting from Wao Akua and above. OHA should continue to support the protectors that are dedicated to upholding these kanawai. By protecting them, the cultural and environmental integrity of the mauna will be protected. It is important for OHA to continue to advocate for those that stand for Hawaiian traditional values, and find common ground within the native Hawaiian community. If our cultural integrity is to be protected, there cannot be a Thirty Meter Telescope in or above the Wao Akua of Mauna A Wakea.