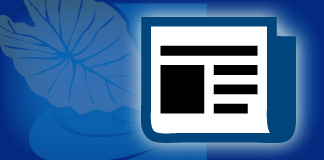 Questions
1
What are the top three issues facing the Native Hawaiian community today?
2
OHA's mission is to improve conditions for Native Hawaiians. What skills do you offer to help OHA fulfill its mission?
3
How can OHA better ensure that Maunakea and its cultural and environmental integrity are appropriately protected?
Nonpartisan Special
AGE: 59
Independent Sales
luanaalapa@gmail.com
AlapaforOHA.com
1) Affordable Housing- (defined as what our DHHL waitlist ohana can afford)/ Homelesness. Hawaiians know all too well the sad story of not having a home in their ancestral homeland. This has to change immediately.
2) Health Care – including immediate needs for COVID protection & support for hot-meal services for poor, unemployed families & Kupuna.
3) Self Sustenance. DHHL and OHA must work together to insure Hawaiians living on agricultural lands are able to purchase, grow and harvest food to feed their family and even their community.

The skills that I offer OHA in fulfilling its mission are relevant to my 30 plus years as a small business woman who ran several business related activities that have successfully procured sponsorships, negotiated with company owners for partnership in promoting our events, served as Director of Public Relations and the executive marketing department, and partnered with charitable organizations by aligning social awareness platforms. Organized and directed events and created scripts for presentation and performances. Success comes from service to the people first.
Maunakea needs a REAL cultural protection plan & a real land management plan. DLNR & State Commercial Science have been unable to achieve this. OHA needs to address this & can facilitate by working with the Hawaiian beneficiaries to create a plan & get it implemented -by cooperative effort or worse case scenario, going to court.