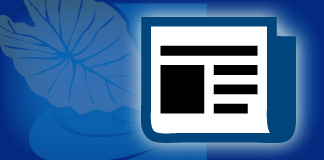 Questions
1
What are the top three issues facing the Native Hawaiian community today?
2
OHA's mission is to improve conditions for Native Hawaiians. What skills do you offer to help OHA fulfill its mission?
3
How can OHA better ensure that Maunakea and its cultural and environmental integrity are appropriately protected?
Nonpartisan Special
AGE: 53
Self Employed – Cultural Practitioner
uikahuecabanting4oha@gmail.com
facebook.com/Ui-Kahue-Cabanting-for-OHA-Molokai-105557334477171/
Self-sufficiency, Independence, Perpetuation
As the Molokaʻi-Lānaʻi Trustee, I would bring 70+ years and six generations of Hawaiian Homesteading, Education, Cultural Practitioner and Molokaʻi community involvement.
Work with kūpuna and the communities of Hawaiʻi Island, Listen to the kānaka of our entire pae ʻāina. Share, Communicate, Teach, Perpetuate and Defend the right of people and future generations! Support both physically, spiritually and financially!