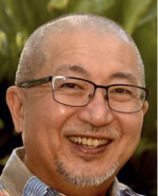 By Kyle Kajihiro, Ph.D.
The United States Indo-Pacific Command (USINDOPACOM) recently unveiled a new Hawaiʻi Military Land Use Master Plan (HMLUMP). This document provides an overview of current military land use in Hawaiʻi and a snapshot of plans for the next 25 years. Kānaka Maoli have a stake in these plans because they involve the fate of large tracts of Hawaiian trust lands (the so-called "ceded lands") occupied by the U.S. military.
The report documents the military's vast footprint in Hawaiʻi but also contains a number of surprises and proposed changes that could present cause for concern and opportunities to make changes.
According to the HMLUMP, military-controlled land in Hawaiʻi increased by 9% from 200,967 acres in 2002 to 221,981 acres in 2021.
In 1994, after years of struggle by the Protect Kahoʻolawe ʻOhana, the Navy returned the island of Kahoʻolawe (28,800 acres) to the State of Hawaiʻi to be held in trust for a Hawaiian governing entity. However, this win was offset by subsequent military land acquisitions.
During the Stryker Brigade expansion of the mid-2000s, the Army acquired 25,000 acres of land, including 22,000 acres at Keʻāmuku and 2,000 acres on Oʻahu in the Honouliuli area. In 1999, the Army purchased 8,214 acres of formerly leased land in Kahuku from the liquidating Campbell Estate. The Army also released 12 acres at Kapālama and 8 acres at Fort Ruger. Between 2002 and 2019, the Navy returned 1,915 acres at Kalaeloa (the former Barber's Point Naval Air Station).
History of HMLUMP
The 2021 HMLUMP is the second such study by USINDOPACOM. The first HMLUMP was produced between 1993 and 1995. Previously, military land use planning was done separately by each branch. However, Kānaka Maoli political gains in the early 1990s alarmed military proponents.
The Protect Kahoʻolawe ʻOhana stopped the bombing of Kahoʻolawe in 1990 and won the return of the island in 1994. In 1993, the centennial of the overthrow of the Hawaiian Kingdom, mass Kānaka Maoli political mobilizations and the U.S. apology to Native Hawaiians by President Bill Clinton sparked calls for the return of Hawaiian trust lands.
Meanwhile, the end of the Cold War led to Base Realignment and Closure (BRAC) legislation. In 1992, U.S. Representative Neil Abercrombie introduced legislation aimed at closing parts of Bellows Air Force Station (AFS), which occupies trust land in Waimānalo.
Admiral Charles Larson, the commander-in-chief, Pacific Command, initiated a joint land-use planning process. In 1992, U.S. Sen. Daniel Inouye appropriated $750,000 for an inventory of military lands in Hawaiʻi. Subsequently, Inouye appropriated an additional $900,000 for the first HMLUMP and $1 million to produce an environmental impact study for the continued military use of Bellows AFS, which effectively blocked efforts to recover these lands.
Hawaiian Trust Lands in the Balance
Hawaiian trust lands make up the majority of the land occupied by the U.S. military in Hawaiʻi. If the military released any of its trust lands they would automatically revert to the State of Hawaiʻi.
The Hawaiʻi Admission Act (1959) required trust lands to be accounted for within five years. In 1964, the State of Hawaiʻi and the U.S. military settled on non-extendable 65-year leases that expire in 2029, with the military paying a total of $1 per lease for the full term. Large tracts of trust lands leased by the state to the military for nominal fees will expire in 2029.
The expiring leases include Army leases at Pōhakuloa, Kahuku, Poamoho, and Mākua, for which the Army is currently conducting an environmental impact statement. Although public scoping comments are closed, comments may still be submitted to the cultural impact assessment addressing how the military's continued use or return of these lands would affect Kānaka Maoli cultural resources and traditional and customary practices.
Less well-known are expiring Navy and Air Force leases on Maui, Kauaʻi and Oʻahu. It is unclear how the public can participate in decision-making or environmental review processes for these other leases.
There are several new revelations about military expansion plans. For example, at Pōhakuloa, the Army proposes to acquire 413 acres of land near the main gate as a "security buffer," an additional 1000-acre site off-base for relocating endangered species, and a 2-kilometer land use control buffer (66,718 acres) around the entire installation.
To extend military land use control beyond actual installation boundaries, the HMLUMP proposes using land-use zoning mechanisms and conservation buffers such as the Readiness and Environmental Protection Integration (REPI) and Sentinel Landscapes.
While these partnerships may provide some environmental benefits, they also enable long-term destructive impacts on adjacent lands while politically compromising groups who become beholden to military interests.
The HMLUMP states that the military's top priority is to retain training lands and, thus, prevent the return of leased Hawaiian trust lands. Nevertheless, the expiring leases provide an opportunity to seek the return of these lands, and to re-examine the state's obligations as stewards of Hawaiian trust lands.
The Hawaiʻi Military Land Use Master Plan can be viewed at: drive.google.com/file/d/1Uov0HevmHkfMG-ma-iEzxYgECHue67aY/view
To submit comments addressing how the military's continued use or return of these lands would affect Kānaka Maoli cultural resources and traditional and customary practices contact the Cultural Impact Assessment team at community@honuaconsulting.com or call 808-392-1617.
---
Kyle Kajihiro, Ph.D., is a member of Hawaiʻi Peace and Justice and Koa Futures. He lectures in the departments of Geography and Environment and Ethnic Studies at the University of Hawaiʻi at Mānoa. His activism and research focus on U.S. imperial formations, militarization, and decolonization/demilitarization social movements in Hawaiʻi and the Pacific Region.
Military Land Use in Hawaiʻi in Acres
| Service | Fee | "Ceded" | Leased | Others* | Total |
| --- | --- | --- | --- | --- | --- |
| Army | 36,744 | 102,969 | 29,349 | 5,482 | 174,544 |
| Navy | 16,793 | 7,446 | 9,546 | 7,830 | 41,615 |
| Air Force | 409 | 0 | 474 | 235 | 1,118 |
| Marine Corps | 2,968 | 1,727 | 0 | 9 | 4,704 |
| Total | 56,914 | 112,142 | 39,369 | 13,556 | 221,981 |
*OTHERS includes easements, government/private agreements, and other interests in real property. Source: Service Components updates in March 2021.
---
Military Land Leases Expiring In The Next 10 Years
Army
Pōhakuloa Training Area (PTA)
Hawaiʻi
22,971
2029
Saddleback
Road Lease
Kahuku Training Area
Oʻahu
1,150
2029
Parcel lease
Kawailoa Training Area (Poamoho)
Oʻahu
4,390
2029
East Wahiawā
Parcel Lease
Mākua Military
Oʻahu
782
2029
Waiʻanae
Parcel Lease
Navy
PMRF
Kauaʻi
391.65
2029
Main Base
Leases
PMRF
Kauaʻi
7,445.41
2029/2030
Main Base
Easements
PMRF – Offshore
Kauaʻi
7,680
2029
Ocean Right
of Way Lease
Kamokala Ridge
Kauaʻi
88.83
2029
Lease
East of PMRF Main Base
Kauaʻi
0.29
2029
Water Well Lease
Mākaha Ridge
Kauaʻi
203.1
2030
Lease
Mākaha Ridge
Kauaʻi
42.21
2030
Easement
Miloliʻi Ridge
Kauaʻi
0.015
2030
Lease
PMRF Niʻihau
Kauaʻi
1,167
2028
Test Vehicle
Land Recovery
Site Lease
Air Force
| | | | | |
| --- | --- | --- | --- | --- |
| Kaʻena Point Satellite Tracking Station | Oʻahu | 86.72 | 2029 | Lease |
| Kaʻena Point Satellite Tracking Station | Oʻahu | 51.47 | 2029 | Easement |
| Air Force Station | Oʻahu | 1.8 | 2028 | Lease |
| Air Force Station | Kauaʻi | 8.45 | 2030 | Lease |
| Remote Maui Experimental Sites | Maui | 6.17 | 2021/2023 | Leases |
| Space Surveillance Site | Maui | 5 | 203 | Lease |
Data from HMLUMP 2021, Table 1 – Expiring Leases and Easements, p.9.