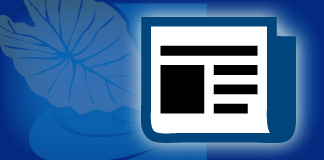 Questions
1
What are the top three issues facing the Native Hawaiian community today?
2
OHA's mission is to improve conditions for Native Hawaiians. What skills do you offer to help OHA fulfill its mission?
3
How can OHA better ensure that Maunakea and its cultural and environmental integrity are appropriately protected?
Nonpartisan Special
AGE: 46
Education
kupaaiwialoha@gmail.com
The 1893 illegal occupation, international human rights violations, humanitarian violations and war crimes. The 1896 policy of denationalization banning Hawaiian language. The 1906 denationalization policy of Americanization in Hawaii public schools that targets Hawaiian children for extermination. These three policies combined obliterated the Hawaiian identity from the minds and hearts of the Hawaiian people that I describe as GENOCIDE in the Hawaiian Kingdom.
The State of Hawaiʻi executive, judicial and legislative branches are continuing to ignore systemic racism, discrimination and incarceration programs that continue to target Hawaiians for extermination. Justice delayed is justice denied! 127 years of injustice needs to stop immediately!
The State of Hawaiʻi agency the Department of Hawaiian Homelands continues to create policies that evicts and obstructs wait listers from being able to access the Federal congressionally approved 1920 Hawaiian Homes Commission Act. Hawaiians are dying waiting for the 100 year federal rehabilitation program. Below is another example of how the State of Hawaiʻi steals Hawaiian Homes on Hawaiian Homelands targeting Hawaiians for GENOCIDE. Mauna Kea access road theft and eviction of wait listers community program Hale o Kuhio.
PhD candidate and years of research identifying historical injustices that has evolved into systemic racism, discrimination and injustice cloaked by settler colonialism that amounts to GENOCIDE. Olelo Hawaii, team leader, team collaborator, trustworthy, reliable, transparent, cultural practitioner, businessman, father of seven keiki.
Stop ignoring the Hawaiians who have been working on Mauna Kea for decades like Kahaanapilo, Sonny Kaniho, Pat Kahawaiolaa, Hunters & Gatherers, Cultural practitioners, Beneficiary Trust Council, Koa Kiai and the Kanaka Rangers. Allow these Hawaiians and organizations to have oversight for the future management of Mauna Kea. Stop ignoring and excluding the Hawaiians who have ancestral ties to Mauna Kea.