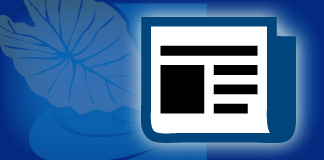 Questions
1
What are the top three issues facing the Native Hawaiian community today?
2
OHA's mission is to improve conditions for Native Hawaiians. What skills do you offer to help OHA fulfill its mission?
3
How can OHA better ensure that Maunakea and its cultural and environmental integrity are appropriately protected?
Nonpartisan Special
AGE: 65
Retired School Counselor
lahilahidesotomccollough@gmail.com
Website: none
Affordability in Housing, Health Care and the current Economic crisis are just a few of many issues affecting the people of Hawaiʻi.

1) Affordable housing in Hawaiʻi. It costs more than half a million dollars to purchase a home here; whereas, Native Hawaiians are being forced to rent and not own.
2) Affordable Health Care. Research has proven that Native Hawaiians suffer from many chronic diseases.
3) Economic Crisis. The State's economy is at its highest. Many Native Hawaiians are being forced to leave their ancestral lands and move elsewhere.

I have a Master's Degree in Counseling Psychology, which makes me a person who is caring, empathetic and always looking for solutions to address the issues that we face, as Native Hawaiians. Many Homeless suffer from some type of mental health. My expertise in mental health can contribute in this type of situation and many more. Prior to this position, I was the second female in the Sheriff's Department, which has helped me to understand the issues of drugs and crimes within our communities. With my experiences and expertise, we can move forward.
Mauna o Wakea is a sacred place of worship for Native Hawaiians; therefore, it should be protected always. It's our religious right to worship as Native Hawaiians. Like all religions, we need to respect their rights. We do not build on churches. I understand that OHA has filed a lawsuit in 2017 to advocate on behalf of the Native Hawaiian people to hold the state accountable for its mismanagement of Mauna Kea. OHA must continue in this legal process and to ensure no further destruction on religious grounds. Give the Mauna (temple) back to the people.