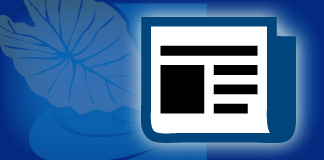 Hui Mālama I Nā Kūpuna O Hawaiʻi Nei Part 7: Empowerment Through Education
Read this article in ʻŌlelo Hawaiʻi
With passage of the United Nations Declaration of the Rights of Indigenous Peoples, we began to assert these rights in international repatriation cases to effectively frame the dispute vis-à-vis the museum and us. With the declaration as the proper context, we asserted our Hawaiian values as the controlling principles in the absence of statutory law.
And for the collection of iwi post 1868, we asserted Kingdom of Hawaiʻi law called the Protection of Places of Sepulture, a statute which made it a crime to remove the contents of a grave. Moreover, we asserted a family's inherent ability and right to remain together because the treatment of the dead and their possessions are principally family matters.
Museums would consistently assert the need for scientific study to glean information from human remains to justify maintaining possession and that this was a universal duty of all cultures. We responded by asserting that while science is an important undertaking, it is not an absolute right and cannot overcome the values and principles of ʻohana (family). Throughout these efforts, we must employ our traditional techniques of kōnane (strategy).
Through repatriation experiences, I coined the term 'intellectual savagery' defined as one who utilizes his or her intellect to deny another their humanity. Strategically, we use this tool to overcome the museum argument for continued possession of human remains and funerary possessions for scientific purposes, while simultaneously ignoring our family values and principles, which are an important source of our law. Family consent for collection and authorization for export is key and, in its absence, a theft has occurred for which the only remedy is to return for reburial.
On Jan. 23, 2015, at the direction of our kumu, Hui Mālama I Nā Küpuna O Hawaiʻi Nei was dissolved. The organization was never intended to be permanent, but rather an interim response while the awareness of this kuleana was restored to the conscience of the Hawaiian people. This goal has certainly been achieved and families are active throughout the pae ʻāina (islands) to care for and protect their ancestors. Because cases are still pending in the international arena, efforts to conduct repatriation shifted to support the Office of Hawaiian Affairs, who, under the leadership of Ka Pouhana Dr. Kamanaʻopono Crabbe, and later Dr. Sylvia Hussey, have significantly increased repatriation efforts. Ola nā iwi.