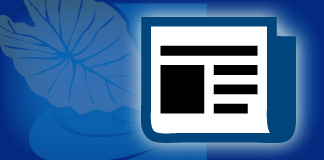 The 18th Annual Native Hawaiian Convention honored 11 leaders in our community, recognizing each for their amazing work and their impact in advancing the well-being of Native Hawaiians. Hoʻomaikaʻi to the awardees:
Education Award
Dawn Kauʻi Sang
Homestead Award
Michael Kahikina
Health Award
Keaweaimoku Kaholokula, Ph.D.
Housing Award
Scotty Moniz and Uilani Fonoti
Moʻo Award
Johnathan Osorio, Ph.D. and Jamaica Osorio, Ph.D.
Native Hawaiian Advocate Award
Kamana'opono Crabbe, Ph.D.
Pacific Island Award
Nikolao Pula
Small Business Award
Mark Hee
Native Hawaiian Advancement Award
Marcus Iwane, M.D.
Native Hawaiian Advancement Award
Claren Kealoha-Beaudet, PsyD
Native Hawaiian Advancement Award
Reni Soon, M.D., MPH