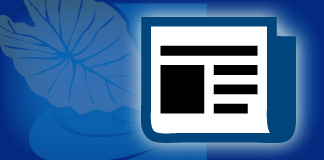 Prince Kūhiō Day is an official holiday in the state of Hawai'i. It is celebrated annually on March 26, to mark the birth of Prince Jonah Kūhiō Kalaniana'ole, heir to the throne of the Kingdom of Hawai'i, and recognize the many wonderful things he did for the people of Hawai'i. Among his many accomplishments include: reorganization of the Royal Order of Kamehameha I in 1902, creating the Hawaiian Civic Clubs in 1918, and establishing the Hawaiian Homes Commission Act of 1921. He also formed and named the second chapter of the Royal Order of Kamehameha I on Moku O Keawe (Hilo) in 1907. The name, Māmalahoa, means "striking war club," and honors Kamehameha's personal bodyguard unit of the same name. Prince Kūhiō was commonly referred to as "The People's Prince" because he was a true warrior for his People. Prince Kūhiō was also a boxer and is believed to have known lua (the ancient Hawaiian martial art), and is known to have put down more than a few deserving men who were racist and disrespectful towards the Prince.
Accordingly, it was very appropriate for the organization that he reorganized in 1907 and the subsequent chapter that he established and named in 1902, to honor him with the presentation of the Ha'akoa (Dance of the Warrior) Conference. The Conference took place on Prince Kūhiō Day, March 26, 2019 at Kamehameha School's beautiful Ke'eau campus on Moku o Keawe. Ha'akoa are important cultural protocols that celebrate Hawai'i's proud warrior heritage and the virtues of strength and honor. Protocols that can be used to unify and empower the Lāhui in many different ways and at many different levels, physically, mentally, and spiritually. Although uniquely Hawaiian in word, look, and feel, Ha'akoa are often compared to the Maori Haka (Warrior Dance) of Aotearoa (New Zealand).
The Conference featured presentations from a number of speakers expert in various areas related to the Ha'akoa. The Conference also featured a panel discussion with presenters fielding questions from the audience as well as a hands on display of mea kaua (traditional warrior weapons). Towards the end of the Conference, Kaumu Ha'akoa, Sky Ishibashi, conducted a workshop teaching participants a ha'akoa named Eia Hawai'i. It was a wonderful day of sharing, learning, being inspired and feeling empowered. However, according to a number of participants, the best part of the day was learning Eia Hawai'i and reconnecting to the warrior spirit of our ancient warrior kūpuna.
Presented by the Royal Order of Kamehameha, Māmalahoa, organizers would like to mahalo the many organizations and people who helped to make the Ha'akoa Conference a tremendous success. OHA funding through an 'Ahahui Grant, Kamehameha Schools for facilities, Hale Mua Cultural Group for Fiscal Sponsorship, and Kukulu Cultural Resources for Organizations for website development and project management. For more information on Ha'akoa and Conference photos, please visit haakoa.com.
---
Pua is a ha'akoa practitioner and co-founder of 'Ahahui Ha'akoa. He is a member of the Royal Order of Kamehameha I, and event coordinator of the 2019 Ha'akoa Conference.