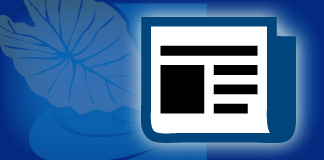 The Office of Hawaiian Affairs (OHA) is guided by the vision and mission to ensure the perpetuation of the culture, to protect the entitlements of Native Hawaiians, and to build a strong and healthy Hawaiian people and nation.
The Board of Trustees (BOT) for the OHA seeks to hire a Chief Executive Officer (CEO) to implement the policies, rules, and directives adopted by the BOT. The CEO guides the organization's operations within the parameters established by the BOT in response to the concerns of the OHA's beneficiaries. The CEO manages the internal operations of the OHA by providing leadership, guidance, direction and executive oversight. Additionally, the CEO works with other agencies, public and private, that also serve Native Hawaiians consistent with the OHA's mission of bettering the conditions for all Hawaiians.
The ideal candidate will possess the following competencies and qualifications:
Trustee Relations: The CEO is selected by the BOT as the principal executive of the OHA and is delegated the responsibility for the management of the OHA which includes developing and overseeing organizational structures, systems and procedures.
Leadership & Engagement: Establishes clear vision and direction for the OHA staff and ensures that the OHA's mission, core values, and principles are understood and put into practice. Effectively mentors and empowers staff to create a healthy, positive, and culturally grounded environment.
Advocacy: The CEO serves as a legislative advocate on behalf of the BOT and the OHA.
Fiscal & Asset Responsibility & Compliance: The CEO is responsible for fiscal and budget oversight and carries out the management of the OHA's Native Hawaiian Trust Fund (NHTF) in accordance with the NHTF Investment Policy adopted by the BOT.
Community Relations: Is an effective liaison between the BOT, the OHA and the Hawaiian community.
At least ten (10) years experience as a senior executive for a non-profit or for-profit organization/company, public administration, and/or executive leadership experience required, of which the last five years must be at executive or leadership levels. Experience working closely with government, preferably at the state level.
Graduate degree in public administration, political science, business administration, or related field; relevant experience may substitute for degree requirements.
Experience in working with the Native Hawaiian community and organizations.
Experience in working with legislative matters both at the state and federal levels.
Interested candidates should submit a resume and cover letter describing qualifications and interest in the position to Marie Kumabe at marie@kumabehr.com by September 30, 2019 for full consideration. Review of applications will begin immediately and will continue until the position is filled. The complete job description and qualifications are available at:
https://bit.ly/OHA-ChiefExecutiveOfficer
We are an Equal Opportunity Employer.