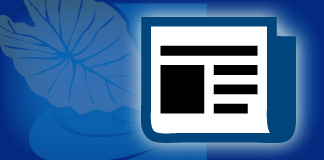 Public Notice
ASM Affiliates is preparing a Cultural Impact Assessment (CIA) in advance of the preparation of an Environmental Impact Statement for the proposed issuance of commercial aquarium permits for the Island of O'ahu, excluding the following areas: Pūpūkea Marine Life Conservation District (MLCD), Hanauma Bay MLCD, expanded Waikīkī MLCD, Coconut Island Hawai'i Marine Laboratory Refuge Fisheries Management Area (FMA), Waikīkī-Diamond Head Shoreline FMA, Ala Wai Canal, Kapālama Canal, He'eia Kea Wharf, Honolulu Harbor, Pōka'ī Bay, Waialua Bay, and the 'Ewa Limu Management Area, as well as report collection areas 405 and 406, extending from Pūpūkea Ahupua'a to Kualoa Point, and report collection areas 408 and 418, extending from the easternmost point of the Kā ne'ohe Marine Corp Base to the Makapu'u lighthouse.
We are seeking consultation with any community members that might have knowledge, or who are involved in, any ongoing cultural practices that may be occurring in any of the places outside of the restricted areas listed above. If you have and can share any such information please contact Teresa Gotay tgotay@asmaffiliates.com, phone (808) 439-8089, mailing address ASM Affiliates 820 Mililani St. Suite 700, Honolulu, HI 96813.
Waikīkī Ahupua'a
Persons having information concerning an unmarked burial on a portion of TMK: (1) 3-6-023:006 in the Waialae Iki portion of Waikīkī Ahupua'a, Kona District, Island of O'ahu. Interested parties are requested to contact Bob Rechtman, ASM Affiliates, (808) 969-6066, 820 Mililani Street, Suite 700, Honolulu, HI 96813, and/or Regina Hilo, DLNR-SHPD Burial Specialist (808) 692-8026, 601 Kamokila Blvd., Rm. 555, Kapolei, HI 96707.
Appropriate treatment of the remains will occur in accordance with HRS, Chapter 6E, respective to this burial site in consultation with any identified descendants and with the approval of the O'ahu Island Burial Council. All interested parties should respond within thirty (30) days of this notice.