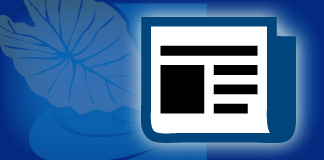 Classified ads only $12.50
– Type or clearly write your ad of no more than 175 characters (including spaces and punctuation) and mail, along with a check for $12.50, to:
Ka Wai Ola Classifieds, Office of Hawaiian Affairs, 560 N. Nimitz Hwy., Suite 200, Honolulu, HI 96817
. Make check payable to
OHA
. (We cannot accept credit cards.) Ads and payment must be received by the 15th for the next month's edition of
Ka Wai Ola
. Send your information by mail, or e-mail
kwo@oha.org
with the subject "Mākeke/Classified." OHA reserves the right to refuse any advertisement, for any reason, at our discretion.
ARE YOU 55+? Gout? Pain? Fatigue? Diabetes? Eye Pain? Floaters? Cataract? Call me for more info: (808) 548-9461
ATTENTION MEDICARE MEMBERS Have questions about Medicare? Recently retired? Know you options? Let's look for a plan that best suits your needs. Call Kamaka Jingao 808-286-0022
DIRECTOR OF OPERATIONS position available. For more information or to apply, please go to https://hnkop.org/careers/
HUI MĀLAMA O KE KAI WAIMĀNALO non-profit hiring: F/T Programs Manager for it's culture-based programs. For more info: www.huimalamaokekai.org. 808-259-2031. jobs@huimalamaokekai.org.
JOB NOTICE: FULL-TIME MOLOKAʻI TEACHER – 9th to 12th grade. Requirements: Ability to teach all core subjects through direct instruction and online coursework; College degree; Teaching experience. Desirable: Understanding of Hawaiian culture, history and ability to 'ōlelo Hawai'i.
KULA, MAUI HOME FOR SALE. Almost an acre 5/3 2 story home w/2 car garage+carport. $575K (LH) DHHL 50% Hawaiian preq. only. Moana Carreira Properties LLC (808) 239-7279
STRONG HAWAIIAN /KĀNAKA MAOLI flags and regular Hawaiian flags (large 3'x5') for your truck, boat or house ($10.00 each), hand flags (12"x18"), special T-shirts and tank tops with royal crest, island T-shirts for your island from $10.00, Kānaka Maoli Pledge, long-sleeve T-shirts for hunters, stickers, window decals, banners. Order via www.kanakamaolipower.org or 808-332-5220.
VALLEY OF THE TEMPLES – One plot at Aupunilani location. Close to the temple with beautiful view. New plots selling for $9400+ each. Asking $6500/OBO. Leave msg or text (808) 646-0199.
VALLEY OF THE TEMPLES CEMETERY PLOTS FOR SALE. Holy Cross Garden, #4 Lot 583 section B Site 1,2,3, Side by Side. Close to Road. Retail $5,300 each, selling for $2,500 each or OBO. 808-936-3089 and leave msg.