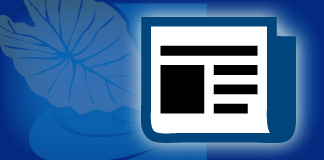 2018
LINCOLN – Descendants of Lorenzo Lincoln. The 'Ohana Lincoln Reunion Committee is planning our next family reunion for Friday, June 21 (family tour) and Saturday, June 22, 2019 (at Hale Hālawai) in Kona. Reaching out to the descendants of Lorenzo Lincoln! Please contact the following Committee Members for more information: Rowena Lincoln at 808-497-1219, email: Ehulani822@yahoo.com, or Jonna Robello at 808-256-7817. (If neither of us answers the phone, leave a message please.)
HAWELE – DATE: November 10, 2018 TIME: 10am till 4pm. LOCATION: The Church of Jesus Christ of Latter Saints, Waikalua Chapel, 45-150 Waikalua Road, Kaneohe, HI 96744. WHAT ARE WE DOING: Bring all your updated family list to connect to one of the Hawele siblings. Parents are: Keawe Hawele and Kailianu Kalehua. Children: Ka'aihue, Keawe, Kane, Sarah Ka'aikaula Hawele, Emily Kaiunahana Hawele, Keala Hawele, Kaloipuakalehua Kalei Hawele. LUNCH: Potluck, bring your favorite main dish and a dessert. POC: Vivian Filiaga 808-354-3682, Lavern Pukahi-Puhi 80-489-2185.
HEEN/MEHEULA – Calling all descendants of Chung Mook Heen, known in Hawai'i as Harry A. HEEN married Mary (Mele) Helemika Keaukahalani MEHEULA. Known Children: William Ha'eha'e Heen, Afong Waianuenue, Phoebe Kaenaokalani, Moses Keli'iolono Heen, Eliza (lulu) Lulukamakani, Ernest Nalanielua; Robert Kanehailua Kekuaiwahia, Edward Kahakelehua, and George Keawe-a-meheula. Harry may have had other wife's, we are hoping to connect with that 'Ohana as well. We are in the planning stages but are looking to do a family reunion sometime in 2020 on O'ahu. Please contact Teave Heen (808)-870-7656 teavehee@gmail.com or Curtsi Heen Curtis.heen@yahoo.com
WOOLSEY– The descendants of George Woolsey and Mary Tripp are planning a family reunion on July 12-14, 2019 at One Ali'i Park, Molokai, Hawaii. George Woolsey and Mary Tripp had ten children, all of whom have produced descendants: George "Buddy" (Bertha) Woolsey Jr., Annie (Herbert) Kahikina, Mary "Kaekae" (Billy) Spencer, Lawrence "Kanila" (Ku'uipo) Woolsey, James "Kimo" Woolsey, Marion "Tita" (George) Gramberg, Robert "Bobby" (Napua) Woolsey, William "Bill" (Julie) Woolsey, Edwin "Eddie" (Jackie) Woolsey, and Fredrick "Fifi/Fred" (Doris/Joyce) Woolsey. We will talk story, have music, games, enjoy each other's company and have genealogy updates during the reunion. Camping is allowed for a small fee. For more information, please email: ohanawoolsey@gmail.com.
Zablan – This is the 80th Year of the founding of our HUI O ZABLAN. The Hui O Zablan Luncheon will be from 10:30am-2:00pm on Sunday, 18 Nov 2018 at Ewa Thomas Gentry Community Center Clubhouse. It is a Potluck. $5.00 per family will cover costs. Please bring a Grab Bag and donations for Hawaii Food Bank. The Hui O Zablan Reunion T-Shirts: Deep red shirt with a gold Hawaiian shirt design, and a goldenrod yellow shirt with a red Family Crest design again features Cousin Kimo Zablan's art work. Cousins Jimbo and Tammy Correa Beaumont hav produced the shirts at a very resonable price. Shirts will be available for purchase at the Lunncheon. Bring your kala. Call Cousin Susan Victor 808-927-4722, if you have any late additions to Family Album. The Hui O Zablan hope to see all Joaquin and Ane Nahaku Keaweamahi and Joaquin and Maria Bothelo descendants and our Extended Families. Come help us celebrate our 80th!
FAMILY SEARCH
CULLEN – Looking for genealogy records for my great grandmother on my father's side. Mary Cullen 1869-1920 married John Fernandez 1860-1939. Their daughter Madeline Fernandez Colburn. Please call or text Pauahi Colburn at 722-8400. Mahalo nui.
Estrella/Soeiro – My G-Grandparents Arsenio de Sousa Estrella & wife Carolina de Jesus Soeiro came from Ribeira Grande, Sao Miguel, Azores. They arrived on O'ahu in 1883 on the ship "Albergeldie" with their two children Manuel & Maria.They then went to work on the plantation in North Kohala, Hawai'i and had Joseph, Wilhelmina, John & Antone. Somehow Arsenio left the family and where is unknown. Carolina then went to Wailuku, Maui and married Christino Lorenzo (Lawrence) and one son named Frank. I have known G-Uncles John & Antone since they lived on Maui where we grew up. The only G-Uncle we did know is Joseph who lived on O'ahu. I cannot find any information on Maria and Manuel, unless they passed away on the Albergeldie coming here. My G-Grandmother Wilhelmina married Antone Lopes and had Henry, Louis, Sonny, Peter & William then remarried my Grandfather Antone Haleakala and had: Manuel, Evelyn & Frank (my father). So this is the line I am trying to research. E-mail: annette913@yahoo.com. Mahalo.
Gaison – I am looking for members of Kalihi Canoe Club ('60s and '70s) under coaching staff of Samuel and Sara Gaison. We are planning a get together. Please contact Jeanne Kahanaoi at 354-7365.
HANAWAHINE/ KEAUMAU/KEAWE – Looking for the descendants/ancestors of Soloman Hanawahine(1874-1921) and Kane Keaumau Keawe of Ho'okena, South Kona. Kane later changed her name to Alice Keawe. Together they had the following known children and (spouses); Joseph Hanawahine changed to Kanawahine (Koleka Paauhau), George H. K. Hanawahine Sr.(1st wife: Victoria Kaupu 2nd: Julia Keala), Samuel K. Hanawahine (1st wife: Julia Keauhou 2nd: Miriam Dela Cruz), Mary Hanawahine born Kane (Henry Kaioula ), Eva Hanawahine (Henry John Silva), Sophie Hanawahine (Fabiano Kealoha), Katy Hanawahine (Yan Gen Pil), and Rachel Hanawahine (Albert Kamai). Any information on our ohana's moku'au'hau will be valued. Please contact Quiana Danielson-Vaielua by phone 808-371-9660 or email quianakdv@gmail.com. I am the great-great granddaughter of Soloman Hanawahine and Kane Keawe, great granddaughter of Samuel Hanawahine and Miriam, and grand of Naomi Hanawahine.
KAIWA – Looking for descendants or related 'Ohana Members of 'BILL KAIWA', aka 'SOLOMAN ANI. Please contact ROBERTA BOLLIG 320-248-3656 or flh63kb@ yahoo.com
MAHALO!
KALAUPAPA – Are you looking for an ancestor at Kalaupapa? Ka 'Ohana O Kalaupapa, a nonprofit organization made up of Kalaupapa residents, family members and friends, might be able to help. We have information on more than 7.000 people sent to Kalaupapa. Contact 'Ohana Coordinator Valerie Monson at vmonson@
kalaupapaohana.org or call 808-573-2746.
KAMAKAU – Looking for anyone with information on Abigaila Ellen Hakalaniponi (also known as Poni) Kamakau. Born at Kaopipa/Kaupipa, Kipahulu, Maui on September 3, 1850 and died at Kahehuna (Honolulu) on January 20, 1884. Please contact 808-366-0847 or lruby@hawaii.edu.
KAMEKONA/LOA/KAHAWAI – Searching for genealogy, family members, foster or hānai records for my Great Grandmother, ROSE HIWA KAMEKONA, born June 15, 1909, 1st marriage to George Loa 1927 (one child with/Rose Loa/now Rose Lani), 2nd marriage to Francis Kahawai 1928 – 1929 (three children with), deceased 1935. I am the grand-daughter of Rose Loa/Lani, great grand daughter to ROSE HIWA KAMEKONA. Please call/lv mess/text Luana @ #(808) 450-0103 or email lkeliikoa3@gmail.com.
KEAWE – Looking for genealogy records or family members for my grandmother Hannah Keawe born 1875 in North Kohala, HI. Married my grandfather Henry K. Iaea born 1880 in Ka'u, HI. Married 1901 Hon. Territory of Hawai'i birth 1896-1909. Index by name of mother Keawe Hannah, father Henry K. Iaea – child Elizabeth Kalua born 7/19/1898 in North Kohala. Please call Ned Iaea 808-979-1800 or 808-426-1061. Mahalo!
Kina/Lincoln/Bailey – We are looking for the descendants of the unions of Meleana Kaimuali'i Kina (Moloka'i) and George Walter Lincoln, Nellie Lihue Lincoln and Charles Anson Bailey (Maui), Nellie Lihue Bailey (Maui) and John Domingo Joyce, Pearl "Peachie" Marie K. Bailey (Maui) and West LaFortune, Meleana Wahineho'ohano Nui (Maui/Moloka'i) and Samuel Moewale Kaleo (brother to Charles Lui Ko'oko'o and Kunewa Moewale). We are planning a reunion for October 2018. Please contact us at: oct2018.reunion@gmail.com or call Phyllis @291-5826, Kanani @ 674-6679, or Moana @ 744-9901.
Kuemo (-no)/Kolaimo – Looking for descendants of Japanese drifters who came to O'ahu in 1841, much earlier than the first Japanese immigrants came to Hawai'i. Kuemo or Kuemono (original name is Goemon) came from Tosa, Japan and he naturalized to the Kingdom of Hawai'i on Jan 10, 1845. He lived in Honouliuli as a farmer from 1847 and seems to married to a Hawaiian lady "Hina" on May 20, 1851 according to marriage record. I am also looking for descendants of Kolaimo, who's original name is Toraemon of Tosa, Japan and naturalized to the Kingdom of Hawai'i on Feb 13, 1847. He worked as a carpenter under Mr. Heart, married to a Hawaiian lady and died in O'ahu. Please contact Harry (808) 777-9187 or
harryporterkiawe@gmail.com Mahalo!
KEKUKU APUAKEHAU – Looking for lineage from Joseph Kekukupena Apuakehau, 1857-1936, and Miliama "Miriam" Kaopua, 1857-1919, to Kalaimanokaho'owaha also known as Kana'ina nui (Big Island Ali'i), circa 1778, to Alapa'i Nui (Big Island King, 1725-1754). Any and all information will be greatly appreciate. Mahalo! Please send email to Miriam: matar02@Hawaiiantel.net.
KINA-LINCOLN-BAILEY-JOYCE-LAFORTUNE-NUI-KALEO – We are looking for the descendants of the unions of Meleana Kaimuali'i Kina (Moloka'i) and George Walter Lincoln, Nellie Lihue Lincoln and Charles Anson Bailey (Maui), Nellie Lihue Bailey (Maui) and John Domingo Joyce, Pearl "Peachie" Marie K. Bailey (Maui) and West LaFortune, Meleana Wahineho'ohano Nui (Maui/Moloka'i) and Samuel Moewale Kaleo (brother to Charles Lui Ko'oko'o and Kunewa Moewale). We are planning a reunion for Oct 2018. Please contact us at: oct2018.reunion@gmail.com or call Phyllis @ 291-5826, Kanani @ 674-6679, or Moana @ 744-9901. NALAUAI – Looking for genealogical information on Kamala Kali Nalauai (possibly Naluai?) b.abt.1870 (I have no other information at this time on Kamala) who married Lui Kapi'ioho b. abt.1854 or 1864. They had 6 known children together. Lui Kapi'ioho is the brother of Hika'alani Kapi'ioho b. Aug.1858, twins Kou & Kamai Kapi'ioho b. Nov. 8,1861, ALL said children of Maunalei (w) & Kapi'ioho (k) who were married 1847 in Ewa, O'ahu. Seeking more information on Kapi'ioho 'Ohana as well. Please contact Mapuana – usinewa@ gmail.com.
LOY – Looking for descendants or related ohana members of Deborah Chan Loy (DOB: about 1885) Please contact Glenn Ventura at gdventura44@gmail.com. Mainly trying to locate sisters of my mother Irene Loy (DOB: 1914) Married John Ventura of Kihei. Sisters: Lillian, Saddie (Sadie), Warma (Velma) and Agnes Kauka.
MAIELUA – We are hoping to update the 1995 genealogy book of the Maielua Ohana, originating out of Lahaina, Maui. Our common ancestors are Solomon Nukuhiwa Maielua and Koana Kenolio Nehemia (or Nehemia Kenolio). Please contact J. Maielua by email at: Lahaina.mai@gmail.com.
WAIOLAMA – Searching for family members and genealogical records of George ('Ainaahiahi/Kaaniaahiahi) Waiolama born about June 5, 1892 in Kahakuloa, Maui. Mother: Kawao Kaainaahiahi Kahakuloa, Maui. Father: (George Sr.) Waiolama of Wailuku,Maui. George Jr. is a half brother of my grandmother Elizabeth "Lizzie" Leialoha Cook. Also, family members of Waiolama on O'ahu, Helemano area, who was a brother in law of 3x great uncle Konohiki Namahana (Mahoe) (if this is the one and same Waiolama family?). Please contact Sissy Akui at kealohamaiole@gmail.com. Mahalo!