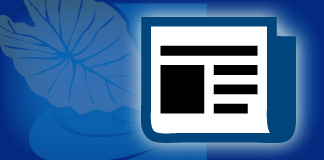 The COVID-19 pandemic has pushed thousands of Hawaiʻi residents out of work. Scammers, however, are working overtime to swindle people out of their hard-earned money.
Recently, the Federal Trade Commission made state level data available about COVID-19 related complaints from consumers. The agency states that Hawaiʻi has seen nearly 1,000 reports of fraud in the first quarter of 2020 alone, with residents losing $2.8 million to illicit schemes.
The Department of Hawaiian Home Lands has heard several reports of mortgage scams targeting homesteaders. In most cases, the fraudsters are offering to pay or lower the mortgage on a lessee's homestead property. Sometimes the calls are random, but in other cases the scammer is referred by a relative or friend.
The schemes offer mortgage payments made through elaborate exchanges of cashier's checks, wire transfers and loans, with fees sometimes paid to members of the scam.
In one instance, a DHHL beneficiary worked with a scammer to apply for two loans. The lessee received a cashier's check from a legitimate Hawaiʻi bank, which they applied to their mortgage, and another check from a mainland institution. The mainland payment was then wired to the deceiver as a fee to pay off the mortgage. Needless to say the balance of the mortgage was not paid, and the alleged scammer can no longer be reached, leaving the homesteader with an unpaid mortgage, late fees and more debt.
DHHL would like homesteaders to be wary of mortgage schemes that seem too good to be true.
In April, DHHL implemented a legitimate program to defer mortgage payments for those with Department-issued direct loans and HUD launched mortgage forbearance for those with insured or guaranteed mortgages. If you are struggling with your mortgage payment, contact the Department at (808) 620-9500 to learn more about assistance options.