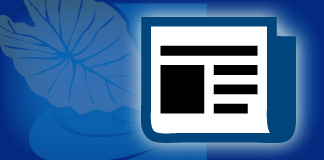 The State of OHA is strong and we begin 2020 on excellent footing. We ended 2019 with our first full month under the leadership of our permanent Chief Executive Officer, Sylvia M. Hussey, Ed.D., who transitioned from Interim Ka Pouhana to Ka Pouhana on December 1, 2019. OHA is at a critical moment in our 40-year history. The Board and administration have been collaborating on a number of critical projects that will transition OHA into a new chapter of the agency's moʻolelo.
Among these projects are our new strategic plan that will set OHA's course for the next 15 years as well as initiatives focused on improving the agency's fiscal and governance policies. Dr. Hussey's professionalism, executive experience and collaborative nature are precisely what we need to help lead OHA through this transition.
Unfortunately, these exciting times have been shadowed by misinformation following the release of the final report of an internal audit that OHA contracted with CliffordLarsonAllen LLP (CLA). Despite undergoing regular state audits and receiving clean annual independent financial audits for eight consecutive years, our Board chose to do this on its own, something few other state or private entities would do.
Despite what has been reported by detractors, CLA did not observe instances of actual fraud, waste and abuse. The observations from this report will be addressed through policy and procedural amendments, according to the report's recommendations.
What the recommendations of this report actually confirm is that OHA is moving in the right direction. In fact, a number of the recommendations of the this report are similar to those of recent state audits. In many cases, these were known issues. As a result, some of recommendations have already been implemented or are in the process of being implemented. We have already adopted reforms to strengthen our policies and procedures in these areas.
We are moving in the right direction, implementing several of these recommendations already. OHA has implemented a comprehensive grants management system, including policies and procedures for Board approval and grant monitoring. In addition, OHA is already in the process of filling a key position as an initial building block for an internal audit function.
We are committed to making additional improvements as necessary. We are looking to move forward, making necessary changes to better serve our people.
We understand that more needs to be done to regain the trust of our beneficiaries and the general public. Therefore, the OHA Board Committee on Resource Management approved a motion on December 4, 2019, directing our administration, under the new leadership of Chief Executive Officer Sylvia Hussey, to analyze the recommendations of this study and return to the Committee in January with an implementation plan for the recommendations. We are confident that Dr. Hussey, with her accounting background and professional experience with large trusts, along with our competent and dedicated staff, will successfully guide the agency through this project and make the necessary policy and procedural changes to enhance our fiscal management and transparency.
The OHA Board and its administration remains committed to continuous improvement. We are in a critical period of transition intended to set the agency on a firm course for the future. We look forward to continuing to share the progress with our community as we continue to chart a course forward.
OHA was created to improve the lives of Native Hawaiians, who were struggling with the generational trauma resulting from the unresolved historical injustices committed against them as well as with the state's failure to fulfill its obligations to Hawaiʻi's indigenous people since statehood. This remains our main kuleana. We will not be distracted.