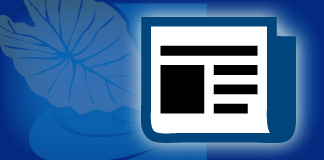 Pīha Ahupua'a
ASM Affiliates is preparing a Cultural Impact Assessment (CIA) in support of an HRS Chapter 343 Environmental Assessment for a 3.26-acre property (TMK (3) 3-2-004:040), situated in Pīha Ahupua'a, North Hilo District, Island of Hawai'i. We are seeking consultation with any community members that might have knowledge of traditional cultural uses of the proposed project area; or who are involved in any ongoing cultural practices that may be occurring on or in the general vicinity of the subject property, that may be impacted by the proposed project. If you have and can share any such information please contact 'Iolani Ka'uhane ikauhane@asmaffiliates.com, or Lokelani Brandt lbrandt@asmaffiliates.com, phone (808) 969-6066, mailing address ASM Affiliates 507A E. Lanikaula Street, Hilo, HI 96720.
Cultural Impact Assessment Notice
Information requested by Scientific Consultant Services, Inc. of past and ongoing cultural practices on 79.098 acres of land in Kalaoa 5th Ahupua'a, North Kona District, Island of Hawai'i, TMK: (3) 7-3-010:061. Please respond within 30 days to Glenn Escott at (808) 938-0968.
Notice Of Consultation Section 106 Of The National Historic Preservation Act Of 1966 As Amended (2006)
IMPROVEMENTS TO COLLECTOR ROADS, PORTIONS OF OLOHENA ROAD, KUKUI STREET, AND 'ULU STREETDISTRICT OF KAWAIHAU, ISLAND OF KAUA'I, AHUPUA'A OF NORTH OLOHENA, WAIPOULI, AND KAPA'A
Notice is hereby given that the Federal Highway Administration (FHWA) and the County of Kaua'i Department of Public Works (DPW) proposes to rehabilitate and resurface roadways along portions of Olohena Road, Kukui Street, and 'Ulu Street in Kapa'a. This federally funded County of Kaua'i project is considered a federal action and undertaking, as defined by Section 106 of the National Historic Preservation Act (NHPA) of 1966, as amended (2006).
The purpose of the proposed project is to rehabilitate these collector roads that exhibit cracked and damaged pavement. The affected road segments are the following:
Olohena Road – Kamalu Road to 200 feet beyond Ka'apuni Road (2.5 miles);
Olohena Road/Kukui Street – Kapa'a Bypass Road roundabout to Kūhiō Highway (0.3 miles); and
'Ulu Street – Kukui Street to Kūhiō Highway (0.3 miles).
Generally, all affected roadways will retain their existing geometry. Most work would be conducted within the roadway right-of-way (ROW), but some project actions may extend beyond the ROW. The County of Kaua'i will obtain easements from affected property owners for project elements extending beyond the ROW. No displacements of existing uses are anticipated by these relocations and easements. The project may include additions or deletions of pedestrian sidewalks, bike lanes, turn lanes, and parking areas. Shoulder widening along Olohena Road may also be included where there is adequate space. Drainage, utility, and roadway safety improvements will be conducted where appropriate, including improvements at Konohiki Stream Bridge on Olohena Road.
The Area of Potential Effects (APE) is approximately 42 acres, along a total of about 3.1 miles of roadway. The APE extends approximately 10 feet below the surface for most of its footprint, but may be deeper at Konohiki Stream Bridge depending on final project design.
Pursuant to Section 106 of the NHPA, Native Hawaiian Organizations and Native Hawaiian descendants with ancestral lineal or cultural ties to, cultural and historical property knowledge of and/or concerns for, and cultural or religious attachment to the proposed project area are requested to contact the County of Kaua'i. Other individuals and organizations with demonstrated legal, economic or historic preservation interest in the undertaking are asked to contact the County of Kaua'i and share information you may have on historical and cultural sites that you may have knowledge of within the proposed APE.
Interested participants are requested to contact Mr. Joel Bautista, DPW Project Manager, via email at jbautista@kauai.gov, or by US Postal Service to County of Kaua'i Department of Public Works, Engineering Division, 4444 Rice Street, Suite 175, Līhu'e, HI 96766-1340. Please respond by September 2, 2019.