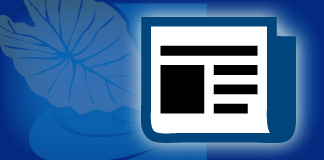 NOTICE OF CONSULTATION SECTION 106 OF THE NATIONAL HISTORIC PRESERVATION ACT OF 1966 AS AMENDED (2006) INTERSTATE ROUTE H-1 SAFETY IMPROVEMENTS PROJECT PALAILAI INTERCHANGE TO WAIAWA INTERCHANGE HONOULIULI, HOAEAE, WAIKELE, WAIPIO, AND WAIAWA AHUPUA'A, 'EWA MOKU, ISLAND OF O'AHU FEDERAL-AID PROJECT NO. HSIP-H1-1(270)

Notice is hereby given that the Federal Highway Administration (FHWA) and the State of Hawaiʻi Department of Transportation, Highways Division (HDOT) propose a Highway Safety Improvement Program project along Interstate Route H 1 from the vicinity of Kalaeloa Boulevard in the west to the vicinity of Waiawa Road in Pearl City in the east on the island of Oʻahu, Hawaiʻi. The project intends to provide safety improvements on Interstate Route H-1 from milepost 0 to approximately milepost 9 to "reduce the number and severity of traffic accidents." Project construction elements will include minor guardrail work, paved shoulder rehabilitation / repaving, installation / replacement of milled rumble strips, installation of signage, addition of concrete curbs, and pavement marking rehabilitation. In addition, there are locations where work will require removal of sediment from existing swales and scaling of existing slopes for safety purposes. The Area of Potential Effect (APE) is approximately 110 acres. This includes the length and width of roadway right-of-way that is approximately 9 miles long and up to 100 feet wide.
Pursuant to Section 106 of the National Historic Preservation Act of 1966, as amended (2006), Native Hawaiian organizations and Native Hawaiian descendants with ancestral lineal or culturalties to, cultural knowledge or concerns for, and cultural or religious attachment to the proposed project area are requested to contact Mung Fa Chung, HDOT via email at mungfa.chung@hawaii.gov, or by U.S. Postal Service to the State of Hawaiʻi Department of Transportation, Highways Division, Technical Design Services, 601 Kamokila Boulevard, Room 688, Kapolei, Hawaiʻi 96707.
Please respond by Friday, September 8, 2017.
---
BURIAL NOTICE
Notices to interested parties is hereby given that human skeletal remains were identified by Cultural Surveys Hawaiʻi, Inc. during the course of an archaeological inventory survey related to the Waikīkī Trade Center redevelopment project, Waikīkī Ahupuaʻa, Honolulu (Kona) District, Oʻahu, TMK: [1] 2-2-022:028. Following the procedures of Hawaiʻi Revised Statutes (HRS) Chapter 6E-43 and Hawaiʻi Administrative Rules (HAR) Chapter 13-300, these remains are considered previously identified. Based on the context of the finds, they are over 50 years old and most likely Native Hawaiian.
The project area is in the central portion of Waikīkī. Background research indicates the Diamond Head portion of the Waikīkī Trade Center land, where the human remains were found, was granted to William Lunalilo (the future King Lunalilo). Upon his death, they were bequeathed to Queen Emma. One adjacent parcel was granted to Charles Kanaina (Grant 2785, ʻApana 8), while the other was retained by the Crown (Kamehameha III). Other LCAs in the vicinity include LCA 104-FL to Kekuanaoa, LCA 1506, LCA 2079 to Kauhola, LCA 2082 to Kuene, LCA 2084 to Keohokahina, and LCA 6324 to Kemeheu.
The landowner is Queen Emma Land Company; the contact person for the project proponent is Barry Niddifer, 50 California St., Suite 3300 San Francisco, CA 94111 (720-459-5117). The project proponent has proposed preservation in place for the remains; however, the decision to preserve in place or relocate these previously identified human remains shall be made by the Oʻahu Island Burial Council in consultation with the State Historic Preservation Division and any recognized lineal and/or cultural descendants, per the requirements of HAR Chapter 13-300-33. Appropriate treatment shall occur in accordance with HAR Chapter 13-300-38.
All persons having knowledge of the identity or history of these human remains are requested to immediately contact Ms. Regina Hilo at 601 Kamokila Boulevard, Room 555, Kapolei, Hawaiʻi 96707 [TEL (808) 692-8015, FAX (808)692-8020]. All interested parties shall respond within 30 days of this notice and fi le descendancy claim forms and/or provide information to the SHPD adequately demonstrating lineal descent from this designated burial or cultural descent from ancestors buried in the same ahupuaʻa or district.