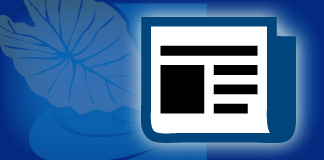 CULTURAL IMPACT ASSESSMENT
ʻĀina Archaeology is conducting a Cultural Impact Assessment (CIA) for the City's Blaisdell Center Master Plan Project. The goal of the Master Plan is to design flexible spaces with upgraded furnishing, equipment and facilities to enhance the community's experience at the Center. Recommendations from the feasibility study conducted previously included renovations of the existing Concert Hall and Arena, and a new expanded Exhibition Hall. Other improvements under consideration include the addition of new performance venues, practice studios, classrooms, dining, and increasing parking capacity with new structures. Beyond the facilities, the master plan also strives to create a park-like setting throughout the 22-acre Blaisdell Center campus to accommodate public programming opportunities and to provide increased open space.
The purpose of this CIA is to evaluate potential impacts to traditional cultural practices as a result of the proposed project. We are seeking the public's kōkua (assistance) regarding the following aspects of our study:
General history, legends and traditional uses of Kewalo, Kakaʻako, and Kukuluaeʻo
Knowledge of cultural resources and practices
Referrals of kūpuna (elders) or other knowledgeable individuals.
Please contact Kamoa Quitevis o ʻĀina Archaeology, at (808)593-3020. Or by e-mail at kamoa@ainaarch.com, if you have any questions, manaʻo or concerns you would like to share.
---
PUBLIC MEETING NOTICE
Subject: Master Planning for OHA's 511-acre property in Wahiawā surrounding the Kūkaniloko Birthing Stones
Location: Wahiawā District Park
Date & Time: Thursday, July 13th from 6:00-8:00 p.m.
Background: In 2016, OHA began a two-year process to create a unique, innovative, exemplary, and culturally-focused Kükaniloko Master Plan (KMP) that is informed by a wide range of expert and community input. OHA is hosting a public meeting on July 13th from 6:00-8:00 p.m. to inform the community of its current direction and to solicit such input. Community attendance and participation is highly encouraged. Light refreshments will be served.
Contact: Any questions regarding this community meeting or the general planning process can be directed to ʻOlu Campbell at (808)594-1848 or oluc@oha.org.
---
Scientific Consultant Services, Inc. (SCS) is seeking information on cultural resources and traditional, previously or on-going, cultural activities near the proposed Liloa Drive Extension project, which extends from the vicinity of the Kenolio Street/Kaʻonoʻulu Street intersection to the vicinity of Namauʻu Place, Kīhei, Kaʻonoʻulu, Kōheo, Waiohuli Ahupuaʻa, Makawao and Wailuku District, Island of Maui, Hawaiʻi [TMK:(2) 2-2-Var. and 3-9-Var.]. Please respond within 30 days to Cathleen Dagher at (808)597-1182.
---
The Kohala Center is accepting proposals for a Historic Cultural Resources Consultant to Create a Cultural Resources, Preservation and Management Plan for the Kuamoʻo Battlefield and Burial Grounds, a 47-acre parcel of land in the Keauhou-Kona region of West Hawaiʻi, where one of the most signifi cant battles in Hawaiian history was fought in 1819. The land has recently been acquired by a Native Hawaiian nonprofit organization, Aloha Kuamoʻo ʻĀina (AKA), whose mission is to protect and preserve its cultural resources – which include several burial mounds, platforms, heiau (temples), shrines, pre-contact house sites, ancient farming areas, and a portion of the Ala Kahakai National Historic Trail. The longterm goal is to provide managed access to the land for interpretive educational opportunities and to develop a cultural learning center for place-based education centered on the topics of peace, reconciliation, and the integration of Native Hawaiians and indigenous cultures in modern life.
Proposals must be received by 11:59 p.m. HAST on July 15, 2017. Proposals that arrive after this date and time will not be considered and will be returned to the sender. Notification of fi nal selection and award of the project will occur on or about August 1, 2017.
Review/download the RFP at koha.la/rfp-kuamoo for more information on this opportunity.
Any questions regarding this RFP are to be directed to:
Anna-Lisa Okoye Chief Operating Officer
The Kohala Center
aokoye@kohalacenter.org
(808)887-6411
PLEASE NOTE: This is a consulting/contract opportunity with The Kohala Center. Selected consultant will not be considered an employee(s) of The Kohala Center and will not be entitled to benefits (e.g., paid time off, medical/dental insurance, etc.) that The Kohala Center offers to its employees.