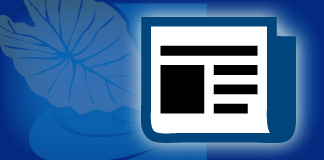 "EKOMO MAI" REALTY Edwina Pennington RB22647 (808) 291-6823. Selling Hawaiian Homelands. Answers to "Frequently Asked Questions". Email me for the answers at epenn1952@gmail.com.
(2) HAWAIIAN MEMORIAL PARK CEMETERY PLOTS-Kāne'ohe. Garden Central, Lot 109 Section C, Site 3 & 4, side by side. Beautiful location. Across the parks memorial chapel. Buy one get one free. Asking $8,000 OBO. Serious inquiries only. Must sell. Out of state owner. Ph. (808) 756-3012 or (208) 362-8800. Leave msg.
Bring Your Aloha Spirit to the World. Visit www.BeAlohaMusic.com and hear "Be Aloha" on YouTube. Email us video of you singing the song for our World Aloha Spirit Channel.
Don't pay outrageous real estate commissions. Sell your home $5000 full service flat fee. Ken Gines (R) 808-836-5000. Solider to Soldier HI Realty, LLC RB 22154.
Hawaiian Memorial Park Cemetery Garden of Mt. View. Lot 154, Section-B, Sites 2-3. Selling both plots – $12,000. Contact Evangeline at 808-651-1926.
Hawaiian Memorial Park Cemetery – Meditation I, Lot 99, Sec. B, Site 4. Dbl. plot for sale, $12,000. Call Lani ph: 808-636-4697.
Hawaiian Memorial Park Cemetery, Pali View, Site 2, Lot 67. Value $12,000. Selling for $6,000. Contact Mary at 310-533-0919.
Hawaiian Memorial Plot: Beautiful Location: Garden of Mediation-Lot 119- Section A-Site 4 – $5,000. Contact: Lucille Kalauokaaea-Kahele @ (808) 259-9456.
Homes with Aloha-Keokea-Kula, Maui, approx. 2 acres AG w/2 bedroom/2 bath home with a den that can be converted into a bedroom plus a 1 bedroom/1 bath worker's quarters and a Separate workshop. Call for more info. $545,000/offer . Leasehold-Charmaine I. Quilit Poki(R) (RB-15998) Keller Williams Honolulu (RB-21303) (808) 295-4474.
Homes with Aloha-Waimea -Great condition, 2 bedroom / 1 bath home on 10,000 sq.ft lot $300,000.Leasehold-Charmaine I. Quilit Poki(R) ( RB-15998) Keller Williams Honolulu (RB-21303) 808-295-4474.
Ilihia Hawaii LLC *Unique Hand-Crafted Products* Locally Made* Creator of Popular Glass Float Necklaces & Earrings *Photo Clutches *Bits of Aloha for Your Heart & Soul* ilihia-hawaii.com, or Instagram @ilihia_hawaii_llc*
Let's Talk Story- Homes with Aloha– Come and talk story with Charmaine Quilit Poki who specializes in the re-sales of Homestead properties. Whether you are interested in purchasing or selling your home, knowing what your options are will help you with making family decisions. Place: CNHA classroom (behind DHHL building in Kapolei) Wednesday, November 14, 2018 6:00 pm to 8:00 pm. Light refreshments- Seats are limited, RSVP by November 5, 2018. Call or text (808) 295-4474 or email: Charmaine.quilitpoki@gmail.com COST: FREE
Mililani Memorial Park Cemetery Plots – Block 38, Section Q-1. Lots 9-10-11-12. 1=$5,000, 2=$8,000, 4=$10,000. Contact: Robert K. Kawelo Jr. / Cynthia Kawelo at 1-336-859-1919 (EST).
Princess Kahanu 5 berm, 2.5 bath DHHL home for sale. Perfect for extended families. VA, USDA, FHA OK. Ken Gines (R) 808-836-5000. Solider to Soldier HI Realty, LLC RB 22154.
Request for Proposals – The Hawaiian Islands Land Trust is seeking to contract a Cultural Manager for approximateliy 47.15 acres located in the ahupuaa of Papaanui and Kaeo, in the Moku of Honuaula, on the island of Maui. The 47.15-acre site is the location of the proposed Makena Resort Project by ATC Makena Holdings, LLC referred to as the "MSB Property". The Cultural Manager will work with the Honuaula community and various stakeholders to establish a cultural program and protocols for the 47.15-acre MSB Property. The work will require hiking and working on rocky, rough and uneven terrain. The required competencies for this position include: Excellent interpersonal skills, ability to demonstrate full understanding of the Native Hawaiian values, especially Aloha 'āina, ability to demonstrate experience in problem resolution strategies involving individuals, groups, and teams, a working knowledge and familiarity with Honuaula Moku, Maui. Interested parties who fit the majority of these qualifications should contact Scott Fisher, Director of Conservation, at scott@hilt.org for a more comprehensive description of this request for proposals.
SAVE ON MEDICARE. With Medicare you have options, we compare those options for you. No Cost! No Obligations! Call Kamaka Jingao 808.286.0022. Hi Lic #433187.
THINKING OF BUYING OR SELLING A HOME? Call Charmaine I. Quilit Poki (R) 295- 4474 RB-15998. Keller Williams Honolulu RB-21303. To view current listings go to my website HomeswithAloha.com. Call or email me at Charmaine.QuilitPoki@gmail.com to learn more about homeownership. Mahalo nui. Specialize in Fee Simple & Homestead Properties, 32 years.
Rarely available 6,700 sq. ft. lot in the only homestead in Honolulu. Looking to land swap for Kapolei or Nanakuli or sell. For more information call and leave a message at 808-724-0993.