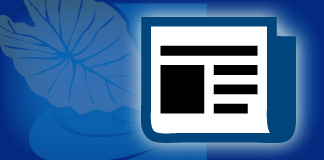 Classified ads only $12.50
– Type or clearly write your ad of no more than 175 characters (including spaces and punctuation) and mail, along with a check for $12.50, to:
Ka Wai Ola Classifieds, Office of Hawaiian Affairs, 560 N. Nimitz Hwy., Suite 200, Honolulu, HI 96817
. Make check payable to
OHA
. (We cannot accept credit cards.) Ads and payment must be received by the 15th for the next month's edition of
Ka Wai Ola
. Send your information by mail, or e-mail
kwo@oha.org
with the subject "Mākeke/Classified." OHA reserves the right to refuse any advertisement, for any reason, at our discretion.
HAWAIIAN MEMORIAL PARK CEMETERY PLOTS-Kāne'ohe. Garden Central, Lot 109 Section C, Site 3 & 4, side by side. Great view, located across the memorial chapel. Retail $8,500 each. Make offer. Must sell. Ph. (808) 756-3012 or (208) 362-8800. Leave msg.
1 acre residential lot in Waiohuli, Maui available. Would like to relocate to Leiali'i, Lahaina. Looking for Leiali'i exchange for Waiohuli. Please call or text (808) 383-7727.
Are you 55+? Gout? Pain? Fatigue? Diabetes? Eye Pain? Floaters? Cataract? Call me for more info: (808) 548-9461.
KULA, MAUI home for sale. Almost an acre 5/3 2 story home w/2 car garage+carport. $575K (LH) DHHL 50% Hawaiian preq. only. Moana Carreira Properties LLC (808) 239-7279.
Medicare Open Enrollment Oct-15-Dec 7. Medicare Advantage, Supplement, Prescription Drug Plans. Let's look for a plan that best suits your needs. Call Kamaka Jingao (808)286-0022.
Mililani Makai Cemetery Plots 2 at $5,000 each. Near flag pole. Sect. G-Lot, 3 and 4. Please call (808) 358-5680.
Strong Hawaiian / KĀNAKA MAOLI flags and regular Hawaiian flags (large 3'x5') for your truck, boat or house ($10.00 each), hand flags (12" x 18"), special T-shirts and tank tops with royal crest, island T-shirts for your island from $10.00, Kānaka Maoli Pledge, long-sleeve T-shirts for hunters, stickers, window decals, banners. Order via www.kanakamaolipower.org or 808-332-5220.