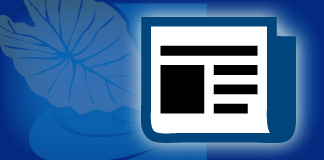 OHA grantees are affecting positive change in our strategic priority areas of health, housing, education, culture, and economic self-sufficiency throughout the pae ʻāina. A total of $6 million in OHA funding will support 23 projects to benefit Native Hawaiians in fiscal years 2018 and 2019. Below are highlights from three of OHA's housing grantees that are connecting Native Hawaiians with training and counseling to increase their financial capacity to rent or own a home and increase financial stability.
To see a full list of OHA funded grant projects for FY18-19 that are working to strengthen the Native Hawaiian community and the community at large, please visit www.oha.org/ohagrantees.
---
HABITAT FOR HUMANITY MAUI
Habitat for Humanity Maui builds affordable housing and renovates substandard housing on Maui and Lānaʻi. Through a grant from OHA, Habitat is providing free Homeownership Education and Financial Literacy classes to Native Hawaiians. During an eight-hour course, participants can work to improve their personal credit score, get help correcting errors on their credit report, and learn how to get their debt under control. The next course will be held on April 7 and 14 from 9 a.m. to 1 p.m. For more information and to sign up, call Sophie Lee at (808) 242-1140.
---
HAWAIIAN COMMUNITY ASSETS
In the first six months of the Building Stability in Housing Project, Hawaiian Community Assets has:
Delivered 27 financial literacy education workshops across the pae ʻāina serving 240 Native Hawaiians.
129 counseling sessions have been conducted with 43 Native Hawaiians opening match savings accounts or micro-loans to assist with their housing goals.
Two Native Hawaiians have successfully achieved the dream of homeownership.
14 Native Hawaiians have obtained a rental, providing stable housing for 29 Native Hawaiian children and adults.
Overall, 23% of Native Hawaiians served with education and counseling during the project have improved their financial capacity to rent or own homes by increasing income or savings, improving credit scores, and/or decreasing non-housing debt or debt-to-income ratios. Call HCA at (808) 587-7886 or Toll Free (808) 400-1116.
---
NĀNĀKULI HOUSING CORPORATION
Through an OHA grant, Nānākuli Housing Corporation is providing financial and homeownership trainings to Native Hawaiian households with low to moderate income. Nānākuli Housing Corporation has hosted three Financial Literacy, Homeownership and Home Maintenance Workshops on Oʻahu covering topics such as credit repair, getting pre-qualified for a home loan, shopping for and maintaining a home. Seven more workshops are scheduled on 4/21, 5/5/ 5/19, 6/9, 6/23, 7/21 and 7/28. Call (808) 520-2607 or email nhc.enrollment@baseyard.com to reserve your seat in the next workshop.