Traditional Tattoo Festival
October 25, 2019

-

October 28, 2019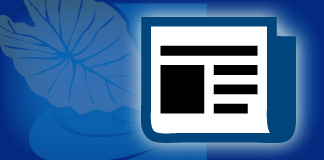 This 4 day event produced by and held at Kohala Institute, The Kohala Village Inn and the Blue Dragon Tavern in Hawaii. TTF features ritualistic and ceremonial practices of traditional tattooing from Pacific and Arctic cultures including Hawaiian, Inuit, Taiwanese, Filipino, etc. Traditional Tattoo Festival is the first convening of it's kind in Hawai'i.
The inspiration for the festival goes beyond the current commercial tattoo trends to illuminate the deep cultural origins of this practice as well as the perpetuation and innovation of the original traditions and its ties to other visual culture makers.
Calendar Listings
– To have a local event listed in our monthly calendar, email
kwo@oha.org
at least six weeks in advance. Make sure to include the location, price, date and time. If available, please attach a high-resolution (300 dpi) photograph with your email.