Preserving N/natives: Native Species Restoration and Salvage Anthropology in Hawaii National Park, 1940s-1950s
November 8, 2019 @ 8:00 am

-

9:45 am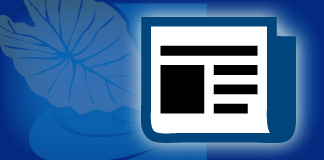 Join Ashanti Shih in a panel discussion entitled National Parks in the Age of Neocolonialism. Shih argues that in the 40s and 50s the Park Service functioned as a "settler colonial force central to Native Hawaiian dispossession and elimination and the commodification of Native culture and native species." Shih further asserts that "Native Hawaiian culture was not allowed to change; and neither were native species…and both required the removal of Indigenous people." Shih will focus on two case studies on Park Service efforts to restore the nēnē (Hawaiian goose) through forest acquisitions, and the anthropological work of Native Hawaiian surveyor Henry Kekahuna and settler ethnologist Theodore Kelsey, who interpreted cultural sites in the newly acquired areas of Hawai'i National Park. Hawai'i Convention Center, Mtg. Rm. 317 B, Honolulu.
Calendar Listings
– To have a local event listed in our monthly calendar, email
kwo@oha.org
at least six weeks in advance. Make sure to include the location, price, date and time. If available, please attach a high-resolution (300 dpi) photograph with your email.