Pūlama Mauli Ola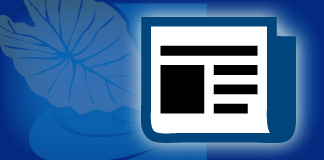 Pūlama Mauli Ola is a unified Hawaiian language and culture event for the community to witness and be immersed in the life of the Hawaiian language. The community is invited to enjoy cultural activities, performances, and demonstrations. 16-120 ʻŌpūkahaʻia Street, Keaʻau, Hawaiʻi. This event is hosted by ʻAha Pūnana Leo, Inc. and supported by an ʻAhahui Grant from OHA. Contact ekekela@ahapunanaleo.org or call 808-935-4304.
Calendar Listings
– To have a local event listed in our monthly calendar, email
kwo@oha.org
at least six weeks in advance. Make sure to include the location, price, date and time. If available, please attach a high-resolution (300 dpi) photograph with your email.