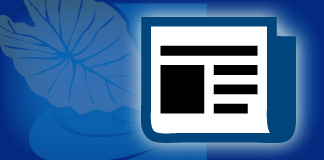 Waimea Valley, Oʻahu
9:00 a.m. – Noon, Moʻokūʻauhau Kūkākūkā (Genealogy Discussion), Free
10:00 a.m. – 2:00 p.m., Hula, crafters, food and entertainment, $10 kamaʻāina admission.
5:00 – 8:00 p.m., Fashion show, makeke, silent auction, entertainment and more.
This fundraiser is for a new Native Hawaiian Education Hālau at Puʻukua. For more info email the.descendants.namikama@gmail.com.