My Name is 'Ōpūkaha'ia
October 9, 2019 @ 3:00 pm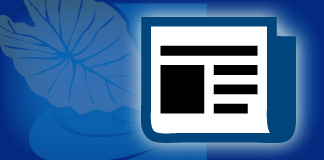 The Congregational Library & Archives hosts "My Name is 'Ōpūkaha'ia," a play commissioned by the Hawaiian Mission Houses Historic Site and Archives and supported by the Massachusetts Humanities Council. Commemorating Henry 'Ōpūkaha'ia's death in 1818, the play tells the story of a Kanaka Maoli man who traveled to New England and inspired the formation of the American Board of Commissioners for Foreign Mission (ABCFM) and the sending of the first missionaries to the Hawaiian Kingdom.
This is the first time the Hawaiian Mission Houses Site and Archives has taken its award-winning History Theater program to the continental United States. "My Name is 'Ōpūkaha'ia" has already toured extensively throughout the Hawaiian Islands, including on O'ahu, Kaua'i, Maui, and Hawai'i Island to great reviews! Based on primary source research, this emotionally powerful play is written by and stars Moses Goods, one of the premier actors, writers, and storytellers in Hawai'i.
The program also features Po'ai Lincoln, a prominent local singer/musician and Hawaiian Mission Houses' Cultural Programs Coordinator, who will accompany the program with Hawaiian Oli (chant) and Mele (song). For more information on showings and tickets visit www.actormosesgoods.com.
Calendar Listings
– To have a local event listed in our monthly calendar, email
kwo@oha.org
at least six weeks in advance. Make sure to include the location, price, date and time. If available, please attach a high-resolution (300 dpi) photograph with your email.