Makahiki Kuilima 2020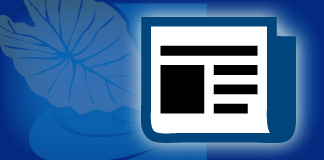 Makahiki Kuilima is a significant cultural event featuring traditional Hawaiian games and food, Native Hawaiian artisans, crafters, demonstrations and hula. This event perpetuates, educates and shares Hawaiian culture, values and practices through Makahiki traditions. This event is free and open to all families. This event is sponsored through an OHA ʻAhahui Grant. For more information email makahiki.kuilima@gmail.com. Turtle Bay Resort. Kahuku, Oʻahu.
Calendar Listings
– To have a local event listed in our monthly calendar, email
kwo@oha.org
at least six weeks in advance. Make sure to include the location, price, date and time. If available, please attach a high-resolution (300 dpi) photograph with your email.