ʻIke Aku, ʻIke Mai – Engaging with our Histories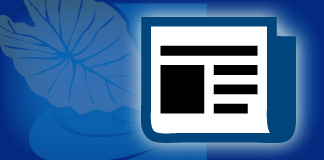 Waiwai Collective presents a series of three genealogy workshops by Ami Mulligan and Sarah Tamashiro. The workshops will demonstrate how to utilize historical, material, and aural materials in genealogical searches. The workshops include presentations of case studies and small-group work. All levels of genealogical experience are welcome to participate.
Saturday, January 4, 2020 – Session One: Archives, Collections, and Records
Basic overview on archives: how to navigate them, and what type of information they can provide.
Saturday, January 11, 2020 – Session Two: Objects and Heirlooms
Objects become heirlooms because of the stories applied to them. Participants will bring in an object and engage in a process called "close looking."
Saturday, January 18, 2020 – Session Three: Oral History and Transcription
Different types of interviews will be analyzed. This session is geared to those wanting to record their own histories or interview others for the purpose of family history.
Tickets range from $50 – $130. For more information and to purchase tickets, go to eventbrite.com. Honolulu.
Calendar Listings
– To have a local event listed in our monthly calendar, email
kwo@oha.org
at least six weeks in advance. Make sure to include the location, price, date and time. If available, please attach a high-resolution (300 dpi) photograph with your email.