Free Seminar Offered by the Historic Hawaiʻi Foundation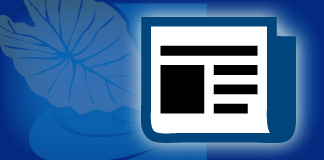 Native Hawaiian organizations and individuals interested in the preservation of historic properties, including properties of religious and cultural significance should attend. The training will present a new online course from the Advisory Council on Historic Preservation on Native Hawaiian Organizations and Section 106 of the National Historic Preservation Act. There will also be a panel presentation featuring subject matter experts from OHA and other groups. This program is supported by OHA's ʻAhahui Grants Program. For more info and to register go to: historichawaii.org/2020/01/14/nativehawaiiansection106training. Free. Honolulu.
Calendar Listings
– To have a local event listed in our monthly calendar, email
kwo@oha.org
at least six weeks in advance. Make sure to include the location, price, date and time. If available, please attach a high-resolution (300 dpi) photograph with your email.