DOH Food Handler Certificate Classes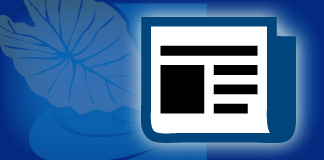 The State Department of Health (DOH) Food Safety Program is offering free certificate classes on safe food handling practices. The certificate is earned by attending the 2-hour training and passing the test at the end of the class. The certificate will meet the Chapter 50 Food Safety Code requirement and is valid for three years. Most of the classes are on O'ahu at the EHSD Halawa Campus, 99-945 Halawa Valley Street in 'Aiea, however classes are also being offered in Hilo, Kona and Waimea on Hawai'i Island, and on Kaua'i. Class times vary. For more info or to register for classes go to: health.hawaii.gov/san/food-safety-education/ Free.
Calendar Listings
– To have a local event listed in our monthly calendar, email
kwo@oha.org
at least six weeks in advance. Make sure to include the location, price, date and time. If available, please attach a high-resolution (300 dpi) photograph with your email.