10th Annual Anahola Prince Kūhio Day Celebration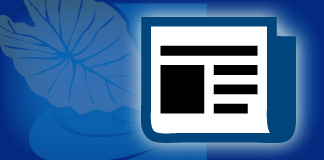 The celebration focuses on education, culture, health and wellness and features performances, arts & crafts, and food booths to affirm the leadership, stewardship, and vision of Prince Kūhiō. Sponsored by Ka Hale Pono, Inc., this event made possible by a grant from OHA. For more information contact Lorna Contrades at khpono@gmail.com or 639-1754. FREE. Anahola Beach Park, DHHL Lawn. Anahola, Kaua'i.
Calendar Listings
– To have a local event listed in our monthly calendar, email
kwo@oha.org
at least six weeks in advance. Make sure to include the location, price, date and time. If available, please attach a high-resolution (300 dpi) photograph with your email.